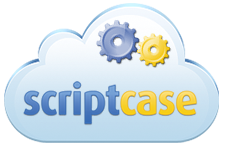 Supercharging its key market enhancement offerings Applied Direct Services Corporation (ADSC) has now become the Partner for Canada for internationally widely used Scriptcase, the Business Intelligence (BI) & web app development platform.
ADSC had been looking for a platform to enhance its web market enhancement offerings for well over a year.  Like most other industries High Technology has now become a truly global industry segment.
We looked in parts of North & Central America, Europe, Asia, & finally South America in order to find a suitable solution. What we found was that unlike most other environments that we know of that require a great deal of systems engineering just to begin to get towards possibly being able to deal with business logic this environment starts with business logic & business rules in a very natural fashion.
The experience hastens back to the day of simpler applications when logic & business rules were more important than engineering past many layers of web technologies just to get up & running.
However, for output powerful BI & other business application functionality is relatively easily possible in Scriptcase including the following:
Logic & business rules can be wrapped in clean visually appealing, easy to use straightforward manner resulting in powerful apps without sacrificing great amounts of time, or likely much longer systems engineering otherwise.
Scriptcase outputs capable complete PHP database applications that can deploy on the platform of choice.
Scriptcase applications can be connected natively to the following:

MySQL
Postgres
IBM DB2
Oracle
MS SQL Server
Several other database platforms & if not otherwise accessible then via ODBC.

Drill-down with databased links between dashboards, charts, graphs & database aware grids (including in Master/Detail format) can be easily enabled. People want to see what's behind the numbers in their corporate data. This way you can more easily can make that happen.
End-users can easily rearrange & use chart, graph & grid functionality in ways that are better suited for them in a finished application.
Applications can easily be secured.
Deployment is relatively easy on any PHP supporting platform.
Applications on the same database as that of a customer's can be built from the ground up designed for the database of a customer. Yet the customer can be guided to set the connection securely to their database. So, as long as the structure is the same, we need not ever have access to your database directly!

That is true as long as the database structure is the same & it's built on the same database platform

Applications can both work on full screen in Windows, Mac & Linux but also on mobile platforms including all current mobile platforms capable of using HTML 5. Forms & charts & graphs & dashboards created in Scriptcase have both full screen & mobile views as part of the standard development environment.
Scriptcase is also not extremely expensive to acquire & use.
Therefore, ADSC has now decided to sell the Scriptcase product family, train customers on it & consult with it. ADSC will also be using the Scriptcase environment as an add-in to its ADSC Lighthouse highly interactive natural language on the web environment.
ADSC Lighthouse provides for a dynamic AI based natural language capability that can provide for intelligent document completion, (advisory systems to help complete contracts, forms & other things), advisory & predictive systems, as well as advanced online training & testing systems.
Essentially, Scriptcase will provide advanced additional functionality including access to corporate data for ADSC Lighthouse, & as result will also be used together with that environment.
ADSC will be using Scriptcase to enhance both CRM deployments including with custom interfaces, & will also be deploying Scriptcase for its Mautic & other marketing automation environments with enhanced landing pages, forms & other things.
ADSC will primarily be offering its Scriptcase practice & Canada & throughout North America with some services offered elsewhere in the world.
Applied Direct Services Corporation (ADSC): ADSC is a Marketing Communications & Technology group from Toronto Canada, that offers strong services & products that can help corporate clients to shorten their sell cycles on complex hypercompetitive products & services.
The company has an over 12 year history & has been active both in Canada & elsewhere globally. They offer strong out-sourced marketing programs, marketing consultation services, Channel Creation/Management/Loyalty Programs, & marketing automation, CRM & other marketing application services.
ADSC also has a history of dealing with a variety of analytics including those involved with machine learning, & also custom development especially for online current market generation web purposes.
Therefore, there is a natural fit with Scriptcase. ADSC is the current home repository of the SwiftSel Methodologies that have given rise over the last more than thirty years to an estimated in excess of 80,000 Enterprise Grade opportunities & billions of dollars of sales for High Technology groups.
Scriptcase: The beginning of Scriptcase successful history started in 2001 and over the years, after an intensive hard work of two years, it released the first ScriptCase version.
As consequence, ScriptCase had a fast and positive acceptance in the software market due to its innovative and valuable technology.
The first customers to experience it were small business and individual developers.
The dream persisted and the main goal was to expand ScriptCase as a worldwide software group that more easily benefits and facilitates the developers´ work.
To achieve that goal, the company has made investments in continuous product improvement, development research, acquisition of high technological components and, especially, on an increased developers group. They have also expanded and improved their support structure, documentation and design in order to attract a range of expert´s attention.
This ensures Scriptcase as an international high quality product, continuously improving for the highest levels of demand in the international's software market. Since then, as a result of those improvements, Scriptcase is running in its eighth version and has about 14,000 users worldwide, from individual developers to private sector institutions, government and education, in more than 120 countries.
In the United States in particular, ScriptCase is already a reference point in terms of the systems development market and widely recognized.
For further information:
Applied Direct Services Corporation
sales@applieddirectservicescorp.com
www.applieddirectservicescorp.com
2500-120 Adelaide Street W.
Toronto, ON M5H 1T1
(416) 362-1963 (Office & FAX)
(888) 776-7757 (Toll Free Throughout North America)
Compress Your Sell Cycle And Get Down Cycle Fast  
Scriptcase:  
Phone: +5581-4062-9298
Toll free: 1-800-925-0609
Recife/PE – Brazil