What It Is:
Two things. Not only our brand of sales and marketing services, but our strong methodologies sales & marketing knowledge base as well.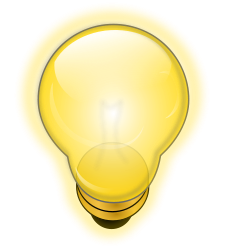 These Proven Methodologies: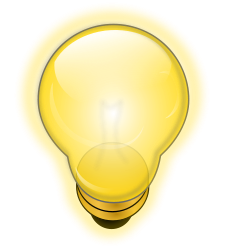 The SwiftSel Methodologies are both analytical and knowledge-based. Decades of research, much of it predating ADSC has gone into the formation of this strong body of sales & marketing knowledge.
The Problem:
We know of few businesses, currently, that can afford to sustain the needless expense & confusion of legacy market targeting techniques that fail to provide for a full closed loop sales & marketing experience.
To better know which are the accounts with more chance of closing, & the not as good accounts, with less such chance, this boot-strap based set of methodologies can be extremely helpful.
Simply agreeing to better leverage existing knowledge resources does not get you there. Software may or may not alone be the answer.
The Solution:
The SwiftSel Methodologies are a foundation of knowledge extremely well-suited to our hyper-competitive & extremely demanding arenas.
We can better prepare you & your team, & provide some automated assistive technologies which can allow you to better know where you are at in a sell cycle, & what to do next. Therefore, this is a highly facilities process, which can allow you & your team to better understand your options, & in real-time & thereby have a more predictable chance of understanding positioning, & next steps. This goes beyond training, & has both automated & human prepared components.
We do not recommend or use a scatter gun commodity sales approach in the high tech & aligned markets. Instead we prefer a value propositional based strategy, deploying highly-targeted activity, always geared progressively towards building and deepening an individualized business case. We provide a highly-coordinated & cost-effective overall means to avoid the costly, less coordinated & defuse means of more expensive & outdated legacy oriented targeting & sell cycle progression techniques.
Based on our field-hardened, field tested understanding, we have the means that can allow you, depending on how this is applied, to better target more likely accounts, & actually better discern more strategically, within actual sales processes. The point is to be in a position to allow for more strategic targeting of new & existing accounts without falling prey to false positive thinking, & counter-intuitive market needs, that can be quite hard to read. It takes some serious experience & understanding to facilitate a better approach.
This is why analysis and knowledge are fundamental to our methodology. Knowledge means knowledge of markets, tactics and strategies, tools and methods of analysis, & other ancillary & contributing market interacting forces. Analysis feeds knowledge. Knowledge directs analysis reciprocally, to provide for an overall closed loop capability, that can be far less costly then a mere commodity based scatter gun approach.
Certainly, if you are selling solutions, then a solutions oriented means of improving the sales process is we feel quite necessary. By our value proposition based methodologies we can zero in, much more strategically. Therefore, this can be far more beneficial & far less costly then simply continuing on or going with means that often fail to take these factors into account.
Differences From Other Means Of Complex Selling:
The old ways of doing things may or may not work for simple commodity plays. Throwing accounts up against the wall to see what sticks is not a very efficient means of doing things, we feel.
Many people feel some dissatisfaction with those techniques, even in the commodity based realms. However, in the complex selling realms quite often the old ways can be proven to just not work very efficiently at all. Therefore, new means of honing coherent messaging aligned to the market are we feel quite needed.
As an example, we one of the only groups that we know of today, that has an actual formal quality assurance style program for complex sales & marketing processes utilizing our RAD Techniques portion of our SwiftSel Methodologies. RAD Techniques have been in use, since long before ADSC. This is a sales & marketing bootstrap methodology powered by forward-seeking market feedback loops. This should be, even in its self a good indicator of the depth & quality of our knowledge base.
If knowledge is power, then why not put the power of knowledge to work for you & your team?
Why SwiftSel:
Why "SwiftSel"? It's all about servicing the sell cycle within your sales & marketing processes in order to compress it. Compression both shortens and makes sell cycle activity more intensive. Making and managing this activity is what our services are all about. Faster sell cycles mean, that you can take back that time, to sell to others. Hopefully, if you & your team apply themselves, this can be very useful.

 Our Core Services Modules:
The logic of our SwiftSel Methodologies naturally break our service offerings down into 4 distinct core service offering modules.
Each module contains services that isolate and benefit various elements of the sell cycle, or enhance an organization's overall capabilities for managing it.
SwiftSel:Open includes our specialized Lead Demand Generation Services core offering which isolates and concentrates on the crucial sell cycle opening. We also have ancillary best practices that can help to integrate & extend this with the rest of your sales processes. This is not simply a bolt-on operation. Instead this can be a tightly integrated means to really amplify your sales process.
SwiftSel:Advanced is a set of advisory & facilitation services that can assist to further sell cycle movement by concentrating on strategies and techniques to serve and advance the prospect relationship. Many businesses do not yet, for example have a rigorous Quality Assurance Program for their Complex Sales Processes. We do. And, such a program can be at times if properly applied, be much less expensive then simply allowing the old scatter gun techniques to sap your team resources, budget & the way that the market reacts to you & your team.
SwiftSel:Analyze is a supplemental service module that offers cutting-edge data analysis to enhance the sales and marketing effort. From specialized data mining tools & practitioners, to statisticians, MBA's & other serious professionals to reformat your sales & marketing cycles, to on line tools to act as new, useful & unique sales process assistive tools for your rep's, & much more, we have the means to assist with this, so that you can propel your sell cycle ahead, faster.
SwiftSel:Training is another supplemental service that brings to the client the same training in our methodology as our own outsource reps receive. And, it doesn't stop there, since we have mentoring & sales support capabilities, both human & automated. We also provide training modules, in our SwiftSel Methodologies for other aligned areas that we've found can be helpful to sales & marketing processes, such as: SwiftSel Project Management, SwiftSel Quality Assurance For Complex Sales & Marketing Processes, SwiftSel Customer Service and more…
Together these four core service offering modules deliver the SwiftSel sales and marketing services and methodology to your organization. You can learn more about them in these pages, or by contacting us.